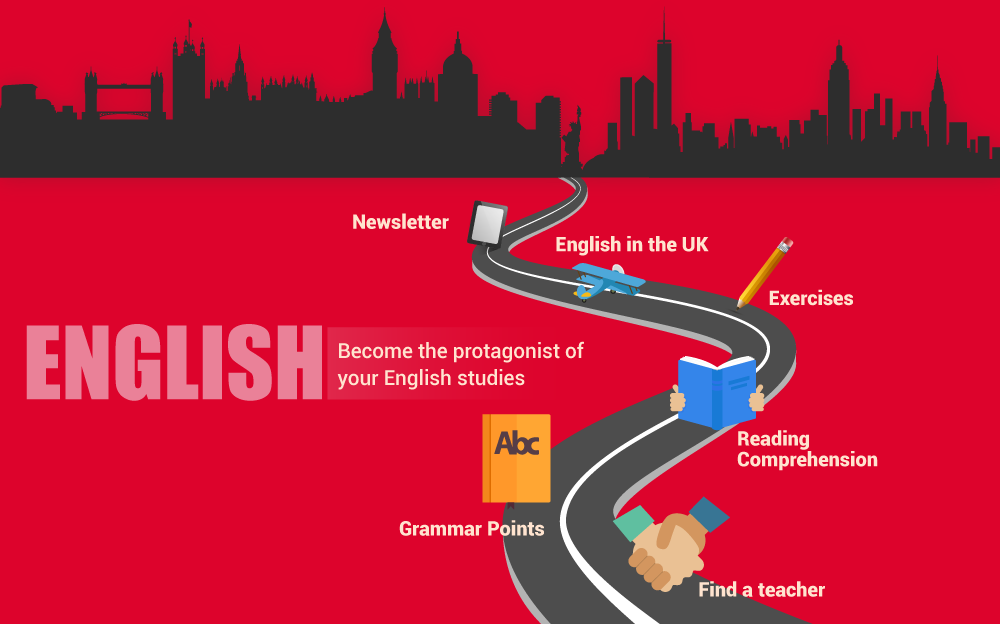 Save
Save
Save
Save
Save
Save
Save
Save
Save
Besides being able to find your ideal English teacher, on WeloveTeachingEnglish you have access to many free resources such as grammar lessons, graded readers, exercises, etc. to develop new skills and improve your knowledge of the language. You can check your progress at any time thanks to the exercises at the end of each lesson.
Subscribe and have access to:
Search portal to access the list of teachers in your area and look for an English language tutor;
Grammar lessons at 3 levels (elementary - intermediate - advanced) developed by experienced teachers to help you understand grammar, based on your level;
Exercises to practice the rules learned and test your progress;
Graded reading texts (reading comprehension) in English, complete with exercises to test your reading and comprehension skills;
Study trips in the UK to attend full immersion English courses;
Newsletter to keep up-to-date with the latest online resources available (grammar lessons, graded readers, exercises, etc.).
We offer you all the tools to develop your plan of studies independently and individually, respecting your learning time.
To access the resources and services offered by weloveTeachingEnglish, subscribe now! It's free!