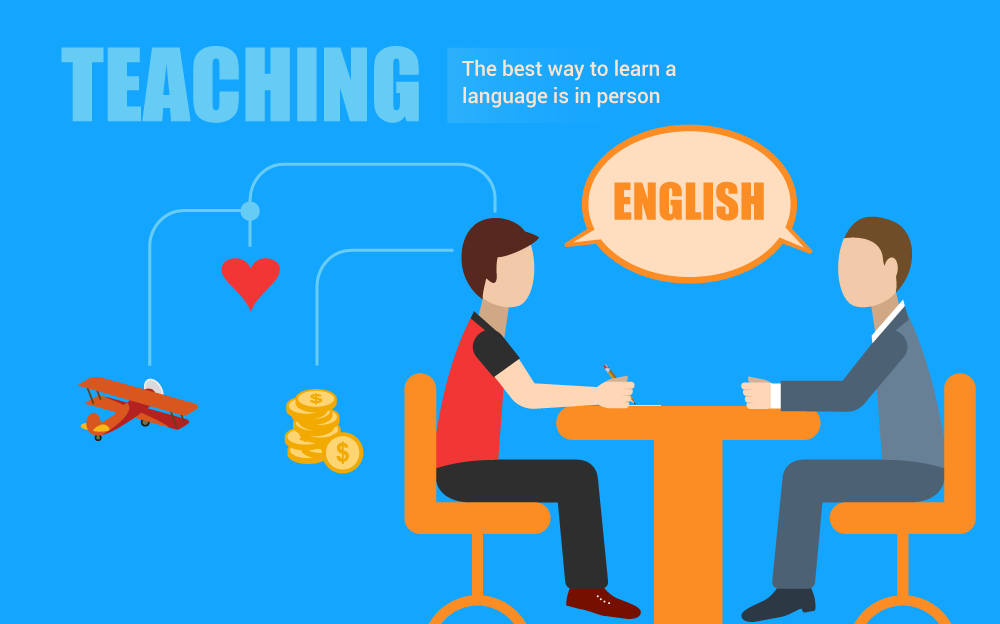 Save
Save
Save
Save
Save
Save
Save
Do you want to find that teacher?
Everybody has their own way of studying and managing their learning time. With weloveTeachingEnglish you will have the opportunity to contact your teacher before starting the course to assess their skills and teaching experience and see if they are the right teacher for you.
Do you need a passionate teacher to give you motivation and interest to really learn English?
Only direct and personal interaction with a teacher of your choice, helps you to really learn English.
Learning a language is not just learning the vocabulary but also being able to recognize and reproduce the gestures, the looks and the tone of voice used in that particular language. This can be achieved only with the physical presence of a teacher.
Sign up on the weloveTeachingEnglish website! It's easy and it's free.